Best Moment
of the Mad Men Season 5 Premiere:
Zou Bisou Bisou
Best Zinger of the show
:
Roger: Why don't you sing like that for me?
Jane: Why don't look like him?
Best Moment of Old School Don
:
Don: "I could make you go home right now, you know. I have that power."
Megan: "I have to get back to work."
Don: "Open your blouse."
Megan: "You're a dirty old man." (Opens blouse.) "Anything else?"
Don: "No, ma'am."
Best One-Liner From Roger Sterling
:
"Does anyone even see this baby with you standing next to it?"
Joan also wins
Best Dress
from this same scene.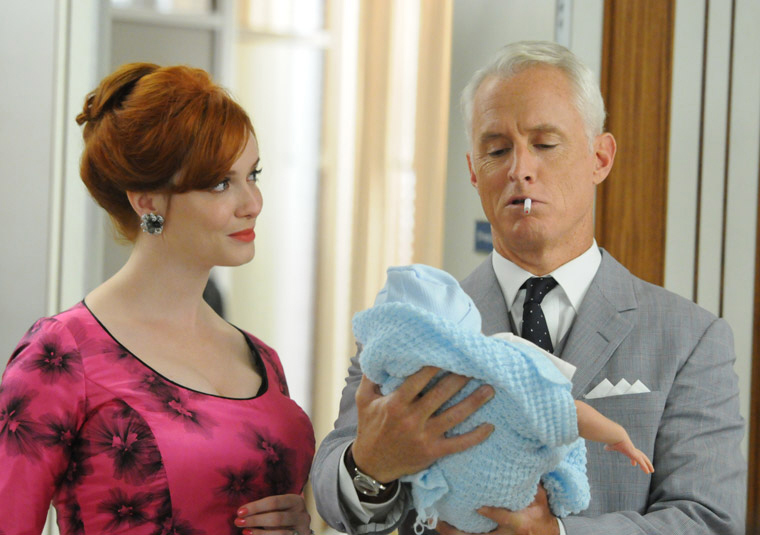 Best One-Liner From Joan
:
Joan's Mom: "You're not at your fighting weight"
Joan: "Try me."